If you are new to the Traverse City and the Leelanau area or are looking for places to
shop, eat and stay, consider some of the businesses listed below.
Find more information on the Traverse City area here »
Shops
The Northern Angler is a complete fly shop located in Traverse City to meet your tackle, clothing and accessory needs while fishing in the area.
426 W. Front Street, Traverse City. 231-933-4730
Nolans Tobacconist is a well stocked cigar shop right on Front Street.  Because having a cigar on the water sometimes makes the day that much better.
336 E. Front Street, Traverse City.   231.946-2640
Westside Beverage has all your adult beverage needs including craft beer, liquor and wine and located just West of downtown. While alcohol is permitted on the boat, most find that after the trip is when it tastes best. 912 West Front Street, Traverse City,
Fishing Licenses are available through the Michigan Department of Natural Resources website.
Restaurants
We are fortunate to have so many great restaurants in Traverse City. Here are only a few suggestions to meet a variety of taste and budgets:
Sleder's Tavern has been around longer than anyone reading this. Looking for a cold beer and a burger while in the atmosphere of a traditional Northern Michigan bar? Then this is the place. The food may not impress, but it's a Traverse City staple nonetheless. Family friendly. Remember to "Smootch the Moose."
North Peak Brewing Always a crowd pleaser as their menu offers variety and is a couple of steps above bar food. In addition to serving their own beer, they offer other labels as well as wine and liquor/mixed drinks. In the summer the outdoor seating can be a great place to have a bite.
Trattoria Stella is the place to dine if you really enjoy creative and fresh food served with the utmost class and surroundings. For you foodies, this is the place to go for that special meal and bottle of wine or, if you prefer, a cold one with a craft pizza and salad. Reservations recommended.
Popycocks located downtown on Front Street offers the best selection of vegetarian items as well as plenty of offerings for the carnivore.
Red Ginger in the heart of downtown Traverse City, can't be beat for high-end, Asian-inspired fare including Sushi. Their top-notch food and service comes with a price tag, but you will leave satisfied, guaranteed. Reservations recommended.
Rare Bird Brewpub One of many brewpubs in the area but this one not only offers their own craft beers but plenty of other carefully selected brews offering something for everyone. Their menu is limited but the food is really good. A cool vibe, especially outside of the high-summer season.
FireFly  Specializing in small plates (tapas), sushi and steaks, with happy hour until 7 p.m. daily. If you're looking for good, inexpensive food, try this restaurant, located on the banks of the Boardman River in downtown TC.
The Cook's House is one of the many fine restaurants in the region, and their approach to dining is unique and refreshing. While it has a limited menu, you will find meals full of local fresh foods and flavors. Consider making a reservation in advance. Now serving alcohol. Reservations recommended.
Accommodations
The Parkplace is located in downtown Traverse City within walking downtown to restaurants and shopping. Convenience to downtown makes up for facilities which have been described as "tired."
Hotel Indigo is Traverse newest hotel often described as a boutique experience. With rooms overlooking West Grand Traverse Bay it's located right in town within walking distance off shopping, restaurants and bars. Don't feel like walking, the offers in house dinging, lounges and bars.
The Bayshore Resort is located right on West Grand Traverse Bay and is located within walking distance of downtown.
Cambria Suites is one of Traverse City's newest hotel. Close to downtown, the rooms and service have been highly touted by guests.
Crystal Mountain Resort is located between Traverse City and the Lower Manistee River. If fishing Steelhead or Salmon on the Manistee or Betsie Rivers or trout fishing the lower Manistee, this is a great place to stay with a number of room, condo, & townhouse options. Golf, skiing and a Spa are located on site as well as restaurants making for ideal amenities. Corporate Rates available  for all Current Works customers.
There is no shortage of places to stay while visiting Traverse City. Check out the website of the Traverse City Convention & Visitors Bureau for other accommodations and promotions.
We can pick you up at your hotel if you need to leave your vehicle for your family to use while we fish. Please arrange this ahead of time with your guide.
As Traverse City becomes even more popular as a destination, hotels and motels book up well in advance of certain seasons. It is recommended that you secure
Grand Traverse County Jail offers uncomfortable lodging for those of you who get behind the wheel after drinking. The phrase behind the bars is, "Traverse City – come on vacation, leave on probation". Plan ahead before endangering yourself and others. Cab services are available in the Traverse City region: 231-941-Taxi
Conservation
Tackle Manufactures and Products I Use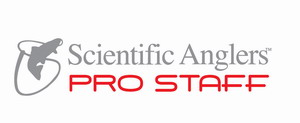 Guides and Outfitters In Other Places
Anyone interested in fishing for Redfish and Seatrout in the Texas Gulf should fish with Capt. Billy Trimble. Billy not only knows how to get the boat to the fish, but more importantly how to get the client into the fish. Poleing anglers around Port Aransas & Corpus Christi, Texas.